Are you seeking excitement, thrill, fun, and adventurous games for your employees and customers to enjoy? Have you tried adding an outdoor escape game to your training, tradeshow, and events you organize for your employees and customers? Here's the best information about outdoor escape games you need to know and why it's a company must-have.
Today you will know all about outdoor escape games:
What is an Outdoor Escape Game?
     Benefits of Playing Outdoor Escape Game
     How to Build Escape Game for Outdoor
Best Outdoor Escape Game for Events
     Blackout
     Operation Mindfall
     Magic Portal
     The Last Secret
Conclusion
What is an Outdoor Escape Game?
Outdoor escape games are among the most famous fully immersive adventure game experiences for company events, family bonding, and friends getaway. Frankly speaking, it's a worldwide trend as more and more people experience the fun and excitement it can offer. Even at weddings, outdoor escape games are a big hit!
Escape games are adventure-based games where players seek to solve puzzles and riddles. Participants search around to find clues, hints, and items that can help them complete the game. Typically, escape games take place in physical rooms like offices, gymnasiums, or the streets.
Benefits of Playing Outdoor Escape Game
When it comes to lasting experiences, outdoor games are way better than other games available. It improves our emotional, mental, and physical health. If you're looking for a fully immersive escape game for significant events that bring value to the money you invested, here are the top 5 benefits you can gain in considering Outdoor Escape Games.
Outdoor Escape games can improve players' overall health
Outdoor games such as escape games are also exercises that offer more awesome fun. As the participants try to figure out how to escape the game with the hints and clues to solve a puzzle, it helps them stay in shape and maintain an ideal fitness level without noticing it.
It allows people to get an adequate amount of sleep
When your employees or customers participate in outdoor games, they also get into a rigorous exercise beneficial to their bodies. As a result, it enables the body to utilize unused energy that you don't usually use when they're just sitting in their workstation with minimal movement.
It can boost a person's concentration
Escape games do more than just keep a person physically fit, which is essential in this time. When they answer a riddle, solve a puzzle, or look for hidden clues, it serves as a mental exercise, further boosting focus. Lack of concentration in this game can fail as people are expected to keep their thoughts together to surpass the challenges and complete the escape room.
It's an innovative way to socialize
This kind of game is the perfect company activity if you want your employees to socialize or just want to interact with your target customers and get to know them more. It's a good marketing tool to get more information about the market your company is catering to.
Outdoor Escape Game is an alternative to a boring wellness program in the company
If you want to keep your employees in shape while having fun, you can spice things up by allowing your employees to play in escape rooms. It can be a perfect cardio workout because your employees will be moving a lot to race against other teams and beat the clock.
If you want to carefully plan the building of your outdoor escape game for essential events to avoid any mishaps on the day of your company fair, we'll share with you a simple step in building an escape game with your colleagues.
How to Build Escape Game for Outdoor
Here is a simple guide you can follow for your DIY outdoor escape game:
Come with questions or tasks to be done by your participants inside the "perimeter." You can create custom pins or color-coded t-shirts for each group, depending on your theme that suits your escape game story. Ensure a good background story or a theme to follow to ensure that the tasks or questions are on the same page.
Next, think of a street or location where you will leave a way out. You can creatively reveal this secret location by giving out info or hints in the after-answer comments. You can give out letters one by one that will form the location's name.
Think of a picture overlay that you want to use and make sure it surrounds the area. If you want it to look clean or professional-looking, you can simply ask help from a designer to create an image that looks exactly like the city area outline where you plan to run the game.
To ensure that your players escape the right way out, you should create many minus areas to block the ways out of the room the game will take place. To do so, you can use a no-answer type of question and set them to give a significant amount of minus points or warning pins.
Ensure that the players know what they have to do, their primary goal, the areas in the city they should avoid, and always keep in mind the background theme or story.
In this stage, the game is already set to be tested. To ensure that everything works well, you should probably need to run the test on your own or ask guests to play and try the game before the actual event for honest players' feedback.
Yet, suppose you want an outdoor escape game that's already made for you and only requires a little bit of customization with no programming skills needed. In that case, Cluetivity has the best outdoor escape game available.
Online Escape Rooms with Cluetivity is Possible!
Cluetivity offers outdoor escape games, mobile games, and online escape games. It allows companies to subscribe to their gamification platform to customize their predefined games with ease according to your desired location and needs. Users don't need any programming skills to do it!
Their Online Editor allows users to create their scenarios, riddles, routes, stories, and games in a few hours. Likewise, they can upload images and videos, use their pre-defined Augmented Reality Interactions and play thrilling mini-games. Once your escape rooms are all set, users can now engage with their participants or customers.
Here are some of their best outdoor escape games from Cluetivity to check out!
Best Outdoor Escape Game for Events
Blackout
Blackout is our brand new outdoor game, released in 2022! It is a Cyber-Spy-Hacking-Game taking place in a very modern universe. The story runs in the players' city, where the power plant was hacked by an unknown group of hackers, causing one of the biggest threats in modern times: a citywide Blackout! The consequence is the complete collapse of the modern world as we know it. Players don't have much time to stop the hackers, restore the power supply and avoid the biggest catastrophe in modern history! The mission is complemented with special gadgets such as an iPhone, lantern, speaker, LED fan and other thrilling tools. This thrilling outdoor game can be played in single teams or multiteam-versus mode.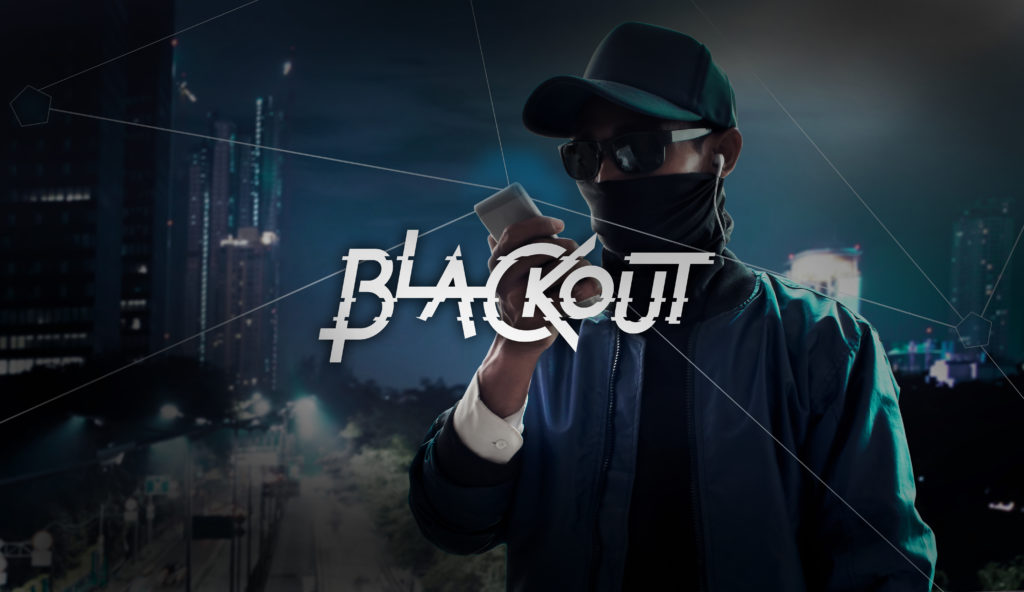 Operation Mindfall
Operation Mindfall is an outdoor and indoor team-building game where the players take the role of secret agents. As international secret agents, their primary mission is to protect the entire world from danger. Players are grouped into 3-5 secret agents that will solve tricky puzzles, experience an Augmented Reality setup, and have lots of fun as they enhance their teamwork.
Each team always has an iPad they have to use to follow the map, play the riddles, and communicate with the AR Secret Agent as a guide. They need to carry a suitcase with all the physical gadgets they must use in some puzzles (mirror, cards, etc.). The perfect problem-solving tool for corporate team-building events.
Magic Portal
Magic Portal is a fantasy escape game that can be played indoors or outdoor. This game is ideal for newcomers and is designed for the whole family and children. It offers ready-to-play content that allows game customization. No need for more staff to run the game flawlessly! This game also provides Augmented Reality. Thanks to this, the virtual avatar comes to life. Players can experience fiction and reality all at the same time.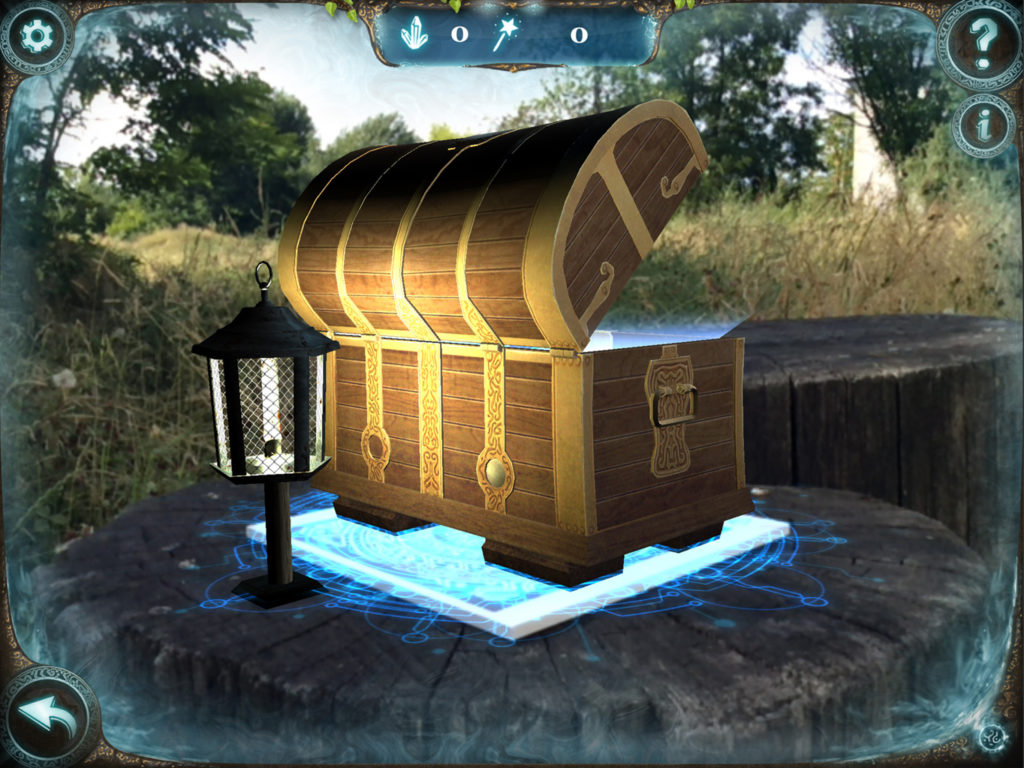 The Last Secret
Last Secret is an outdoor escape game that will expand players' range with excitement and versatile Augmented Reality. In this game, the players will act as adventurers to solve tricky puzzles using the most modern tools you can think of. Participants will have an extraordinary and intensified play with its sophisticated puzzles and navigation.
Conclusion
Outdoor Escape Games are the next big thing in recreational activities enjoyed by families, friends, employees, and customers. It does not only offer fun, but it allows bonding and interaction. As the participants escape the game, the fun-filled memories and newly discovered friendships will probably stay for a very long time.
Get your escape room ready for that exciting outdoor activity with your employees and customers when you contact Cluetivity today.