Offer your clients an exciting indoor team building game in which they take on the role of secret agents. As part of the international secret service organization W.I.S.E., their mission is to protect the world from danger. In groups of two to six players the agents solve tricky puzzles, experience the fascination of Augmented Reality and have a lot of fun while improving their team spirit. Thanks to its atmosphere and sophisticated team tasks, Operation Mindfall immerses the participants in the adventure right away – without the players having to leave their tables. Equipped with an iPad, they can master all the challenges you set them.
Versions:
Indoor | Outdoor | Remote
Possible Applications:
Team Building | Corporate Events | Gamification | Conferences | Exhibitions | Recruiting
Amount of Players:
2-2,000+
Languages:
CZ | DE | EN | ES | FI | FR | HE | IT | NL | NO | PL | PT
Playing Time:
1-6 Hours
Great for Team Building
Organize corporate events where several teams compete against each other (up to 2,000+ players).
Mobile Escape Game
Bring the game to your customers: for icebreaker events, seminars, trade fairs, conferences and more!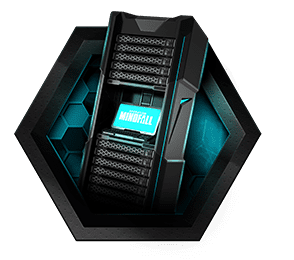 Quick Setup
The game itself is setup in minutes and available in more than 10 languages! No technical knowledge required.
Quick Setup and Unique Equipment
With Cluetivity you will stand out from the competition and offer your customers a truly unique gaming experience – guaranteed! Operation Mindfall Indoor comes with great Augmented Reality Features and nicely printed material.
The printed material is designed to fit perfectly into the game scenario. Available in multiple languages it can be easily scaled to hundreds of players.
Your Advantages With Operation Mindfall Indoor
Adaptable: Corporate customers often expect individual experiences tailored to their needs. Be it the location, company-specific content or even the language – with Cluetivity you can easily customize Operation Mindfall Indoor.
Simple: You don't need any programming skills to use our online building block. With just a few clicks you can add tasks and edit texts and images.
Profitable: Since you don't need your own location, your operating costs are low and you can expect high margins for your events.
Always the Perfect Solution
Indoor Team Events Using Mobile Escape Games
With our Mobile Escape Games, you can create exciting indoor experiences for your guests and customers. We have created different scenarios that you can adapt to your needs through exciting puzzles, team challenges and augmented reality interactions. This way you are perfectly equipped for team building events, recruiting and corporate events, conferences (icebreaker events) and many other purposes in the B2B environment.
Gamification with Custom Games
With Cluetivity, you can create your own gamification applications – without any programming knowledge. Gamification makes training and onboarding processes more effective because participants absorb the information they are given more easily. Product presentations can be designed as immersive experiences that turn viewers into participants. In addition, you can turn traditional guided tours into interactive tours in which your guests interact with their surroundings in a playful way.
Don't hesitate to contact us if you have any questions about our gamification features.
Trusted by Partners Around The Globe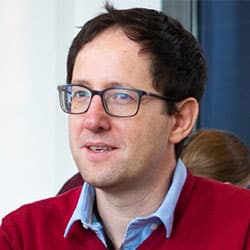 Richard Toquet
CBR Team Building, France
Cluetivity offers the best GPS and augmented reality games for teambuilding events. Our customers are absolutely thrilled, and we were able to increase our revenue in a very short time. Absolutely Amazing!
Markus Bracklow
Dresden Secrets, Germany
Great team, great products: We have been partners of Cluetivity for many years and are very satisfied with the cooperation! We use the games in B2C as well as in B2B. Cluetivity has helped us a lot to grow and win new customers.
Danièle Ronck
216K Escape Room, Luxembourg
Cluetivity's games are just great. Thanks to the endless possibilities, they can be adapted for every occasion and location. They are a great experience for groups of friends, family outings, stag parties as well as for team events and class trips! I highly recommend it!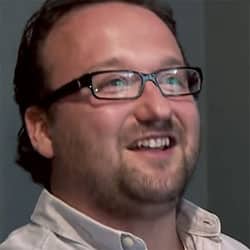 Marco Kiefer
Exitgames Karlsruhe, Germany
We have been working with Cluetivity for several years now. The outdoor games are really action-packed, and if you have any questions or suggestions, a Cluetivity employee is always available. Thanks a lot for the great cooperation!
Uli Billon
EPOCA Kulturerlebnisse, Germany
Cluetivity is a great product! We broke even in a very short time. Now we have additional revenue. Beyond that the Cluetivity team provides excellent support, listens to our feedback and continually works to improve the product. We are very excited to be part of that!
Nikolina Petric
PEC, Croatia
 Great games, great service and even better partners! As we are just starting to cooperate we are very happy because everybody from Cluetivity is ready to help and more than that. Please continue to be the best as you already are!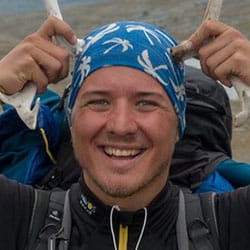 Ivan Städler
MountainGames - AdventureRooms Davos, Switzerland
Great partner for outdoor and indoor teamgames! Operation Mindfall and The Magic Portal amaze our customers every single time and we too still get goosebumps while watching the intro video without guests. So gripping! Special agent feeling at its best. Support of their great staff is guaranteed and the annual meetings are a blast!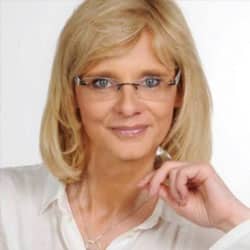 Heike Bodemann-Schenk
Lukullus-Tours, Germany
Joy of play, excitement, team spirit: State-of-the-art technology combined with puzzle fun - anywhere in the city if desired. That is Cluetivity. As a partner you get full support for every request. Perfect!
Shay Reynolds
The AR Adventure, USA
We offer indoor and outdoor escape games from Cluetivity and were able to increase our revenue significantly.
Mikael Avequin
Michigan [AR] Scavenger Hunt, USA
Amazing scavenger hunts enhanced with incredible augmented reality and geolocation! Top quality games and absolutely unique experience! The possibilities for customization are almost limitless. The customer service is fast, knowledgeable and super nice. It is almost like working with friends!