Escape Games for B2B and B2C
Expand Your Business with Our Software for Outdoor Escape Games, Mobile Escape Games, Remote Team Building Activities and More
Suitable for many Industries
How We Add Value to Your Business
Cluetivity is a great addition for businesses from a variant of industries such as leisure, culture, entertainment and event organisation. With our games and software, you can boost your sales within no time at all.
Quick Setup: Become a partner, get a few iPads and you are ready to send your guests on their first tour with our Outdoor Escape Games or organize a Mobile Escape Game.
Low Operating Expenses: You don't need additional staff or premises to offer Cluetivity games. If your guests struggle with a puzzle in the game, our virtual avatars are there to help them.
Scalable: Cluetivity games work for small groups as well as for corporate events with 2,000 or more participants.
Support: We're always available for our partners. In addition, we have an online help-center with tutorial videos, game instructions, marketing material and valuable sales know-how.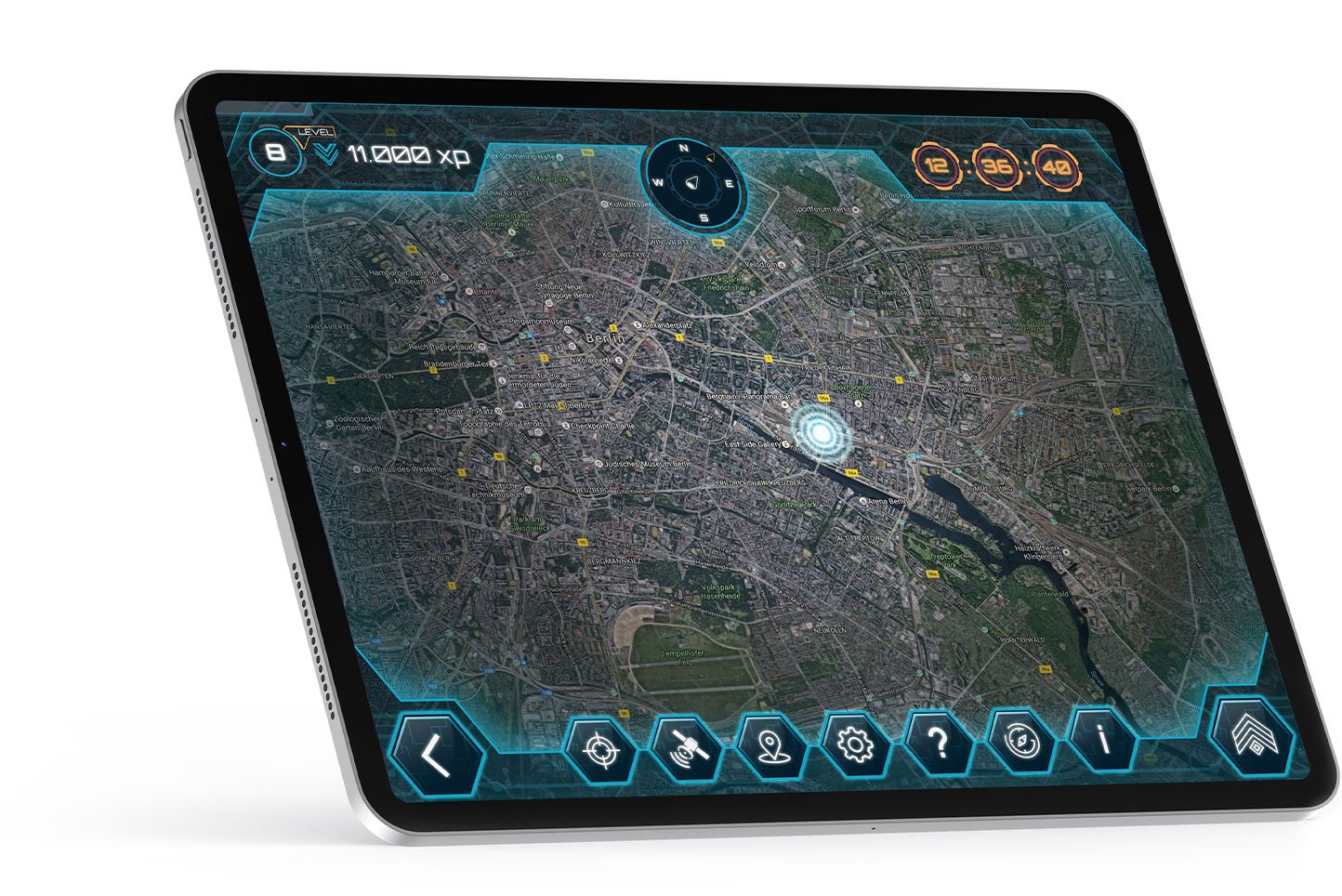 Cluetivity combines the best elements of escape rooms, scavenger hunts and geocaching. Whether it be team building with outdoor escape games, indoor team events with mobile escape games, or virtual treasure hunts for children's birthdays, family outings and stag parties – our games fit every occasion. Complemented by fascinating technology powered by augmented reality, your customers will be sure to experience unique, interactive events.
Now, you will have the opportunity to be the first to bring this revolutionary experience to your city. Request information now to get on the ground floor of this brand new medium.
Your Benefits as a Partner
Flat Rate License
Term of 12 months. 1 fixed price. Yearly payment. Unlimited games, support and updates inclusive! Full transparency. No additional license costs.
Area Protection
Secure your exclusive area now. Only 1 license partner per city (for small and medium cities). Become a market leader in your city or region!
Proof of Concept
More than 200 entrepreneurs worldwide already use Cluetivity to expand their business. They were able to reach new audiences, reclaim customers and increase their sales.
Take your business to the next level by filling out the contact form. Don't miss out on getting access to the Cluetivity software and augmented reality games.
Alternatively, you can contact us at
partner@cluetivity.com.
or call +49 174 4080947 (09:00 – 18:00 CET).
Latest Updates From Our Blog