Get access to 4 ready to play games and boost your business!
More than 200 partners in 35 countries already use Cluetivity to offer their customers high-quality Outdoor, Mobile and Online Escape Games. Secure the license for your city, region or company and grow your business.
Benefits for Your Business
Flat Rate License – 4 Games INCLUDED!
Get access to 4 ready to play games! Term of 12 months. Individual payment options. No additional licensing costs.
Unlimited Game Events
From private tours to large team building events, your Cluetivity CITY FLAT License lets you play as many games with as many participants as you want.
Territorial Exclusivity
Secure the license for your city! Only 1 license partner per city (for outdoor games and small and medium cities*). Become the market leader in your city or region!
4 Ready-to-Play Missions included
Get access to 4 of the best Outdoor Escape Games on the market. Customize your ready-to-play missions to your location in just a couple days.
Create Own Games
Create your own games and tours for your target customers at your location for many different use cases.
Support and Know-How
Fast support via phone, WhatsApp, email or Skype. Online Help-Center with tutorial videos, game instructions, marketing material and sales know-how.
Multiple Use Cases
Whether outdoor escape game, indoor team event, childrens birthday or bachelor party – Cluetivity games suit almost every occasion.
Free Updates
All general software and app updates as well as new languages are already included.
Trusted by Partners Around The Globe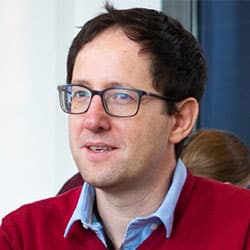 Richard Toquet
CBR Team Building, France
Cluetivity offers the best GPS and augmented reality games for teambuilding events. Our customers are absolutely thrilled, and we were able to increase our revenue in a very short time. Absolutely Amazing!
Markus Bracklow
Dresden Secrets, Germany
Great team, great products: We have been partners of Cluetivity for many years and are very satisfied with the cooperation! We use the games in B2C as well as in B2B. Cluetivity has helped us a lot to grow and win new customers.
Danièle Ronck
216K Escape Room, Luxembourg
Cluetivity's games are just great. Thanks to the endless possibilities, they can be adapted for every occasion and location. They are a great experience for groups of friends, family outings, stag parties as well as for team events and class trips! I highly recommend it!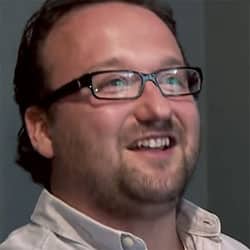 Marco Kiefer
Exitgames Karlsruhe, Germany
We have been working with Cluetivity for several years now. The outdoor games are really action-packed, and if you have any questions or suggestions, a Cluetivity employee is always available. Thanks a lot for the great cooperation!
Uli Billon
EPOCA Kulturerlebnisse, Germany
Cluetivity is a great product! We broke even in a very short time. Now we have additional revenue. Beyond that the Cluetivity team provides excellent support, listens to our feedback and continually works to improve the product. We are very excited to be part of that!
Nikolina Petric
PEC, Croatia
 Great games, great service and even better partners! As we are just starting to cooperate we are very happy because everybody from Cluetivity is ready to help and more than that. Please continue to be the best as you already are!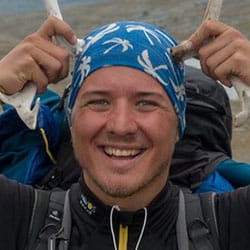 Ivan Städler
MountainGames - AdventureRooms Davos, Switzerland
Great partner for outdoor and indoor teamgames! Operation Mindfall and The Magic Portal amaze our customers every single time and we too still get goosebumps while watching the intro video without guests. So gripping! Special agent feeling at its best. Support of their great staff is guaranteed and the annual meetings are a blast!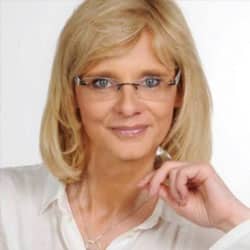 Heike Bodemann-Schenk
Lukullus-Tours, Germany
Joy of play, excitement, team spirit: State-of-the-art technology combined with puzzle fun - anywhere in the city if desired. That is Cluetivity. As a partner you get full support for every request. Perfect!
Shay Reynolds
The AR Adventure, USA
We offer indoor and outdoor escape games from Cluetivity and were able to increase our revenue significantly.
Mikael Avequin
Michigan [AR] Scavenger Hunt, USA
Amazing scavenger hunts enhanced with incredible augmented reality and geolocation! Top quality games and absolutely unique experience! The possibilities for customization are almost limitless. The customer service is fast, knowledgeable and super nice. It is almost like working with friends!
Is the branding of your company important to you? By using our white label solution, you can offer games with your own logo and brand. Show your logo inside the app and on the advertising trailer for your website. You can use your own logo also on all marketing materials. Stand out from your competitors and build a meaningful connection to your customers.
Frequently Asked Questions
What is the perfect team size?
We recommend 4-6 people per team. In our Outdoor Escape Games each team receives an iPad and an ActionPack. Some of our partners also play with 8-10 people per team. You achieve this by giving the teams additional tasks to solve during the game. Couples can also play in pairs.
Do you plan to release more missions?
We are constantly working on new features and new missions. Currently you will get already access to 4 of the best Outdoor Escape Games on the market. Our goal is to expand our portfolio of games to other genres and new uses, so that you will get access to more and more business opportunities.
How does the license for outdoor games work?
We offer our Outdoor Escape Game and software to companies under an all-inclusive flat-rate license model. The Cluetivity CITY FLAT license allows the use of our software and game apps as well as the offering and resale of game events at specified locations. Flat-rate means a fixed annual license fee and as a partner you can sell as many game events as you want – without additional costs. The license fee depends on the size of your region, GDP, population and other factors. If you are interested in using it in your city, please feel free to contact us to learn more. We will always find a way to support you with your vision and plans.
Can I acquire exclusive rights for locations?
With the CITY FLAT licensing model you can become our licensee for your city, region and even country. Contact us to learn more about the opportunities.
What do I need to get started?
You need a Cluetivity License for your location. One person in your company should be responsible for the Cluetivity missions. Depending on the level of immersion and quality it takes you about 1-3 days to develop your first routes. For the start, we recommend 2-5 game sets (consisting of one iPad and one ActionPack each). On eBay and other re-selling sites, you can also buy used iPads at low prices. Integrate the Cluetivity Games into your website and social media channels and you are ready to go!
In which languages is Cluetivity available?
Cluetivity Outdoor and Mobile Games are currently available in 15+ languages. All language updates are provided free of charge. Many texts in the games can be adapted by yourself and translated into other languages quickly and easily.
Do I need the ActionPack?
The ActionPack is our suitcase full of gadgets. It is optional. However, for Outdoor and Mobile Games we highly recommend using our ActionPacks for immersive games, as it is a great game element with lots of additional fun for the players. 
Is Cluetivity also available for Android?
At the moment all our games are available for different iPad models only and are working really stable. Well-preserved and used iPads can usually be purchased on eBay or REBUY at reasonable prices.
Do I need an internet connection to play?
You need an Internet connection to set up the game. It is also possible to play the game itself without an internet connection, but with some restrictions. The advantage of an internet connection is that you can follow the positions of your players during the game via the online operator. Players can also see the scores of other teams during the game. Without an internet connection, this is not possible. The iPad also needs an Internet connection at the beginning of the game to ensure smooth loading of the maps. At the moment we therefore recommend using an internet connection.
At what age can you play the games?
Our current games are designed for players aged 8 years and older accompanied by adults. There is no upper limit.