In Our Thrilling Online Escape Game, Your Customers Become Secret Agents and Solve Tricky Puzzles, All Whilst Being Remote.
A few months ago, three scientists from a research facility from Spider Technologies died, officially in an accident. We believe, there's to be a coverup and there's considerably more behind it.
One of our best agents, agent Spike, was working undercover at Spider Technologies at the time. A few days ago, he sent us a video from the laboratory building. Since receiving the video footage, we have lost contact with agent Spike.
Here is your mission: Examine the building complex and find out what happened to agent Spike and the three scientists.
Agent Spike was able to give us access to the secret plans of "The Pegasus Project". However, the plans are encrypted with a highly secure password.
Find the password and bring the plans to the public. This is the only way to stop Spider Technologies dark machinations.
Versions:
Remote | Outdoor | Indoor
Possible Applications:
Hangouts | Family Events | Birthdays | Remote Team Building
Amount of Players:
2-2,000+
Languages:
DE | EN | ES | FR | IT | NL
Playing Time:
1-2 Hours
Online Escape Game
Your clients can play from anywhere – their home, their garden or the coworking space. All they need is a device with internet access.
Remote Team Building
Organize corporate events where up to 2,000 players and more enjoy themselves remotely, while boosting their morale and improve their communication skills.
Increase Revenue
Expand your business – even beyond the Covid-19 pandemic! The demand for Online Escape Games will continue to grow. With us you benefit from this development.
Your Benefits as a Partner
Make revenue without having your customers to come to your premises.
No programming skills required: We provide you with the full game for resale and an easy to use online customizer.
Hidden clues, unexpected twists and turns and lots of communication among the players make our Online Escape Game a unique experience.
The game is suitable for both B2C and B2B use.
No license fee: You only pay what you sell.
Promo material like images, videos and support for social ads included.
Exclusivity: Purchase a big amount of codes at once and become an exclusive partner in your city/region.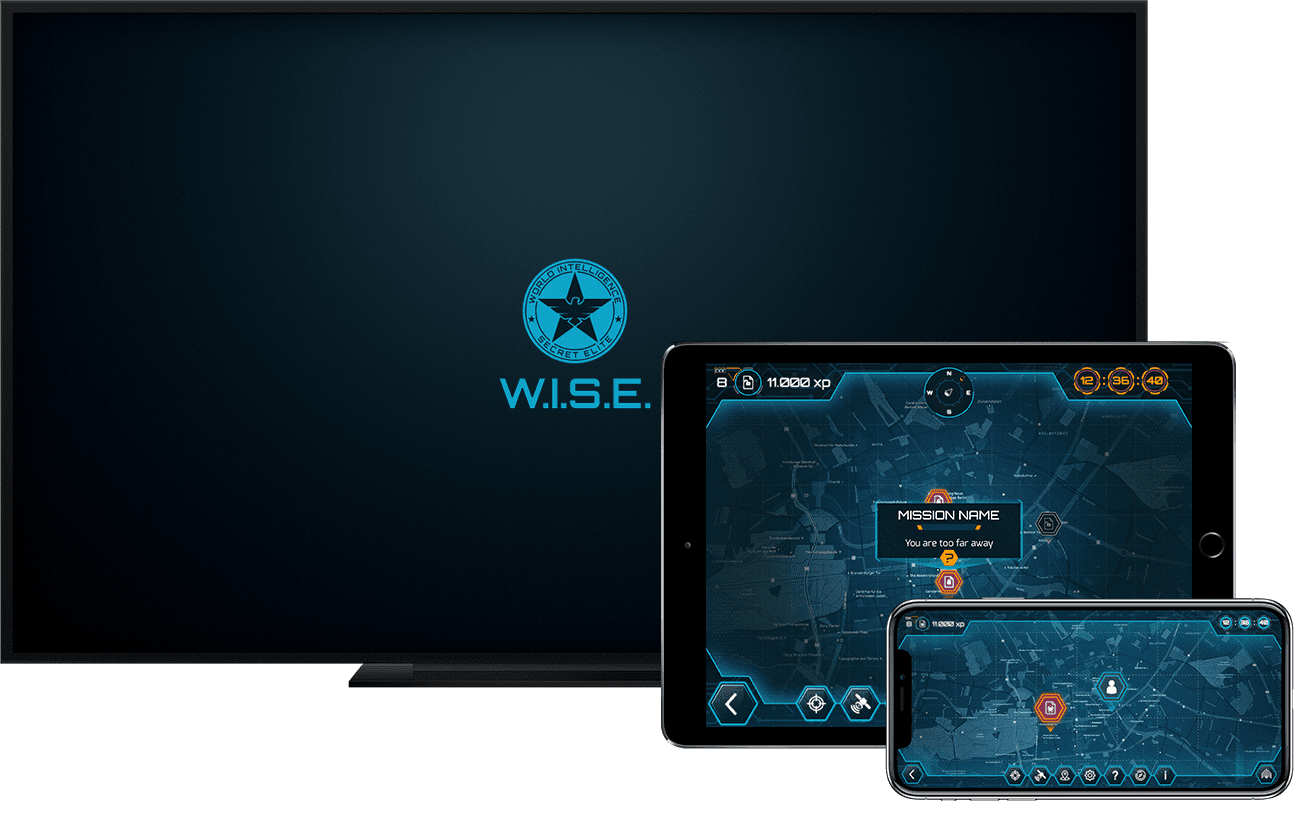 The Covid-19 pandemic and social distancing measures have changed the way people live. To have fun at home and stay in touch with friends or family, many people are looking for new opportunities. Online Escape Games are a great way to do this. The players interact with each other, solve puzzles together and experience an exciting time that flies by.
It doesn't matter if all players are sitting at one computer or if everyone is in their own home. Via voice or video chat they can coordinate their actions, give hints and try to get to the bottom of the case.