Are you ready to celebrate Easter 2021? This is one of the holidays people look forward to every year as it marks the life, death, and resurrection of Jesus Christ. But like 2020, everybody will be celebrating Easter 2021 inside their homes for safety against COVID.
Though most people have spent Easter 2020 at homes, there are other ways to celebrate Easter remotely. In this article, we'll share with you how you can make Easter extra special. Plus, we'll cover the following topics that will make Easter 2021 remarkable:
Why remote socialising is essential (especially in these challenging times).
The challenges encountered by remote teams in virtual bonding.
Tips for celebrating Easter with remote teams and family.
The Fantasy Epos: Cluetivity's exclusive escape game for beginners, family, and kids.
Why is remote socialising important?
Some people who are not in a remote setup often think that having this kind of arrangement is beneficial and less stressful. The truth is, working at home is way more complicated than a typical office job.
Why?
Remote workers are faced with enormous challenges every day. Tha includes time-management, messed-up eating habits, lack of sleep due to overtime, poor hygiene, and zero social life. Research proves that remote workers possess weaker relationships with their colleagues than those who worked in the office.
65% of remote workers haven't experienced an actual bonding session since the COVID surface, especially if most remote workers are offshore. That's why many health advocates call on businesses to put their remote employees on a priority and make sure that they can engage in regular team socialising.
Lack of team bonding will eventually affect communication that will turn to chaos. However, it can be prevented with remote socialising. It helps build a genuine human connection amongst remote workers that will build trust and rapport.
Ultimately, remote workers will be able to contribute to company culture with their involvement. They will feel valued by the company they are working for, and the corporate team building events will bring a positive impact within the teams.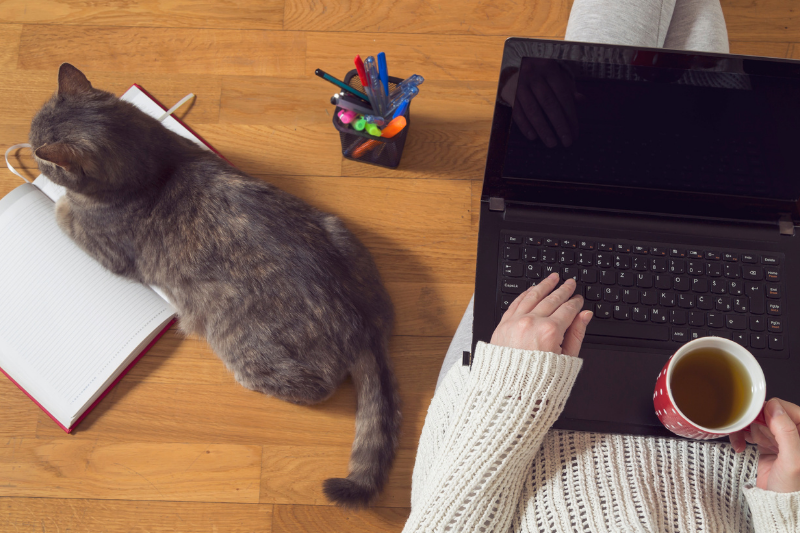 The challenges encountered by the remote teams in virtual bonding
A recent survey in remote work uncovered the real complications of work from home arrangement. Some felt like their job is unbeatable, and the majority of the employees communicates less with their managers. But the most common challenge everyone has to face is somehow apparent. That is being physically isolated from your co-workers.
If you are working remotely, you can significantly relate to this that working from home can be very lonely. As you step out of the office environment, you can no longer enjoy the opportunities of bonding with your colleagues and building trust with them. This often leads to disengagement, which often resulted in poor work performance.
It might not seem a big deal yet, but 94% of surveyed workers agree that respect and connection play a massive role in their team's success, while 19% of them said that it's an essential factor for their well-being. Understanding each other in their personal life implies that they can effectively communicate and distribute responsibilities within the team.
How to Celebrate Easter with Remote Teams Members and Family
To survive a remote setup and its challenges, here are few ideas on how companies can spread virtual celebration to your co-workers on a remote arrangement and their families.
Easter food baskets and gifts for WFH teams
This Easter, give joy to your colleagues or employees with food delivery. It is usually available nationwide directly to the employee's home with options to suit a wide range of customers' dietary needs. This way, no one amongst you will miss out on this holiday even while working at home.
In fact, it has been a custom to Microsoft since the beginning of the pandemic to send "care packages" to their remote employees. Employees receive these packages every month at their home addresses.
For their "eggcellent" Easter treats, the holiday will not be complete without their famous chocolate eggs. It's made with milk chocolate and studded honeycomb pieces. These luxurious-looking eggs from the well-known Art Chocolate are the ideal gift for hard-working remote teams like yours.
Crime Solving Puzzles as Virtual Icebreaker
Virtual icebreakers on important occasions make it more memorable. It does not only offer fun but is also an effective team-building activity.
Remote teams will be working closely and communicate to solve the problem. If the team succeeded in solving the case, the employees could all enjoy the virtual team-building victory. And what led to the "AHA" moment could be the start of breaking communication barriers.
Image
Virtual City Tour
It is one of the most enjoyable activities to try this Easter. It's a live virtual city tour wherein someone will provide a tour in a place like Paris and show people around the city via Zoom. Using a GoPro, live stream, and riding around the city, remote teams can see the beautiful streets on a bike.
A person can stop in all famous sites and even watch a great chocolatier in making a fresh batch of chocolates. It's highly recommended as a team-building activity this Easter.
Online lunch date with remote teams
It is a real-time game, and players require 60 minutes to finish it. Remote teams will only need to video conference to do this.
Participants can even spend on food from their favourite café, order food, or cook something at home.
If remote teams have 15-30 minutes to spare? No worries. Virtual coffee chats, play mini escape game puzzles and virtual happy hours are fun variations of this activity. It's a chill activity everyone can enjoy. Cluetivity's gamification platform offers some valuable alternatives.
Virtual Escape Room
The online escape games became more popular last 2020 – the year when it's impossible to have a face-to-face event due to the pandemic.
Virtual escape rooms provide challenges and adventure for teams in the office and at home with remote work. Players are provided with similar puzzles and tasks to accomplish, like in a standard room and with the same goal: escape.
The participants can play the Remote Escape Game via Zoom.
It can accommodate up to 8 players.
A host guides it in the room with a live video feed.
The guide will direct teams through the adventure as teams pick up clues in their very own digital dashboard to solve the mission in 60 minutes.
The players can choose the theme that they prefer, like breaking out of prison, finding a gold mine, solving a crime, and more. This game is a great way to boost team communication, bond, learn about each one's personality, and have a great time.
Spend Easter with Cluetivity's The Fantasy Epos
Spend Easter this year with remote employees, family, and friends with Cluetivity's Magic Portal: The Fantasy Epos. Though most employees and families will be in a lockdown, it's the perfect outdoor escape game people can enjoy outdoors or indoors. The Fantasy Epos is the best escape game with high-tech ar technology to introduce to beginners and fantasy-themed escape room lovers.
Game features
It is playable within 1 to 3 hours which is also adjustable.
It comes with an action pack designed to make the escape room experience engaging and challenging.
The game is ready-to-play, and the mini-games are customisable without the need for any programming skills.
It's an escape game aimed at beginners, family, and children (it's a great activity at birthday parties, too!)
This outdoor game can be set up outdoor or indoors.
Game Uses
Other than family gatherings, this Cluetivity escape game exclusive is also available in the following applications:
City Exploration
Playful Tours
Historical Tours
Wine Tours
Bachelor Parties
School Reunions
Pub Crawls
Fantasy Fan Conventions
Wrapping it Up
The pandemic once again forced people to spend Easter at home, but people can make a change by making their Easter more memorable and action-packed. There are tons of ways to celebrate Easter this 2021, and if you want it to make it different than last year, it's just a call away with Cluetivity. Contact a specialist today to experience The Fantasy Epos and ar experience this Easter.